How to Customize
The branded post-purchase experience (PPE) refers to our "Thank You" page takeover on mobile. You can customize your mobile thank you page in your Brand Settings tab with a branded look and feel to reinforce brand recognition.
Update your logo; use an image with a 1:1 ratio.
If you choose to disable this feature your order confirmation page will revert back to the standard Shopify thank you page with the Disco widget integrated similarly to how currently it is on desktop.
Setting up the Branded Post Purchase Experience
Go to Settings > Page Setup and toggle the setting on.
Choose a shop color that matches or complements your brand colors.
Choose a banner that will display at the top of the page in the future.
We recommend an image with at least a width of 800px and a height of about 400px.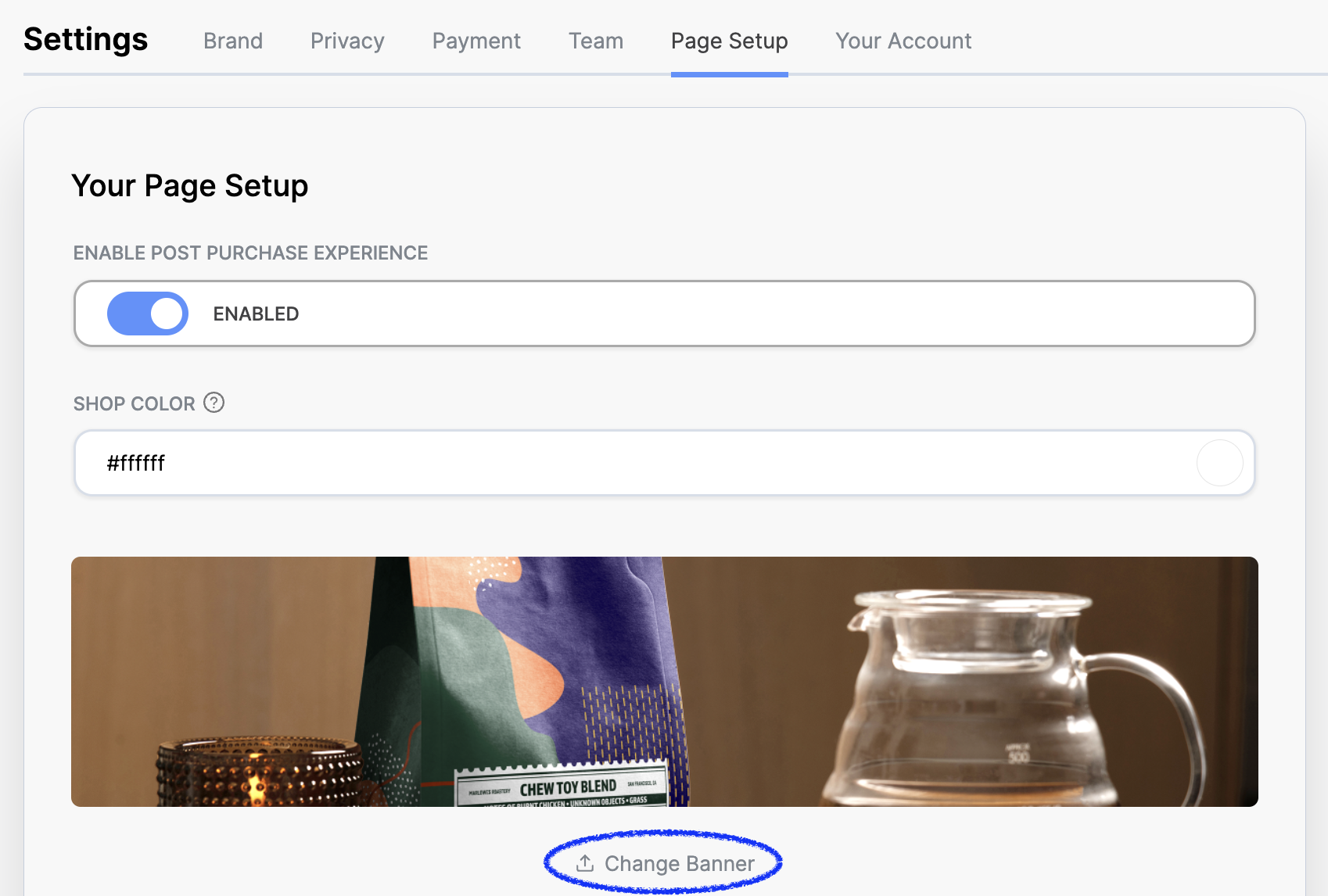 As a final note, when brands disable PPE to accommodate other tools like Enquire, they'll typically see a 30-40% decrease in earned displays and upsell revenue due to a less optimal placement on the page.