Attribution and Performance Data
The conversions Disco reports reflect transactions made on your site. We have a closed-loop attribution system that uses a mixture of email and other PII to tie together the conversion path across devices. Given our advanced tracking, we may show more or fewer conversions than cookie-based tools like Google Analytics or Amplitude.
Read about the several data points and insights Disco provides in your Performance Dashboard in our guide article on Performance Dashboards & Insights. Insights include the shops your products have been appearing on, where your clicks and conversions are coming from, and much more.
UTM Parameters for Google Analytics
Auto-append UTM parameters to all your product links through Disco with our UTM Settings, .

To set up UTM Parameters go to DiscoFeed > Products > UTM Settings.
Toggle Enable UTM Parameters on and under each UTM category, Cross-sell, Paid, and Upsell, click Add UTM Parameter.
Choose desired parameters from the dropdown and enter a value for each.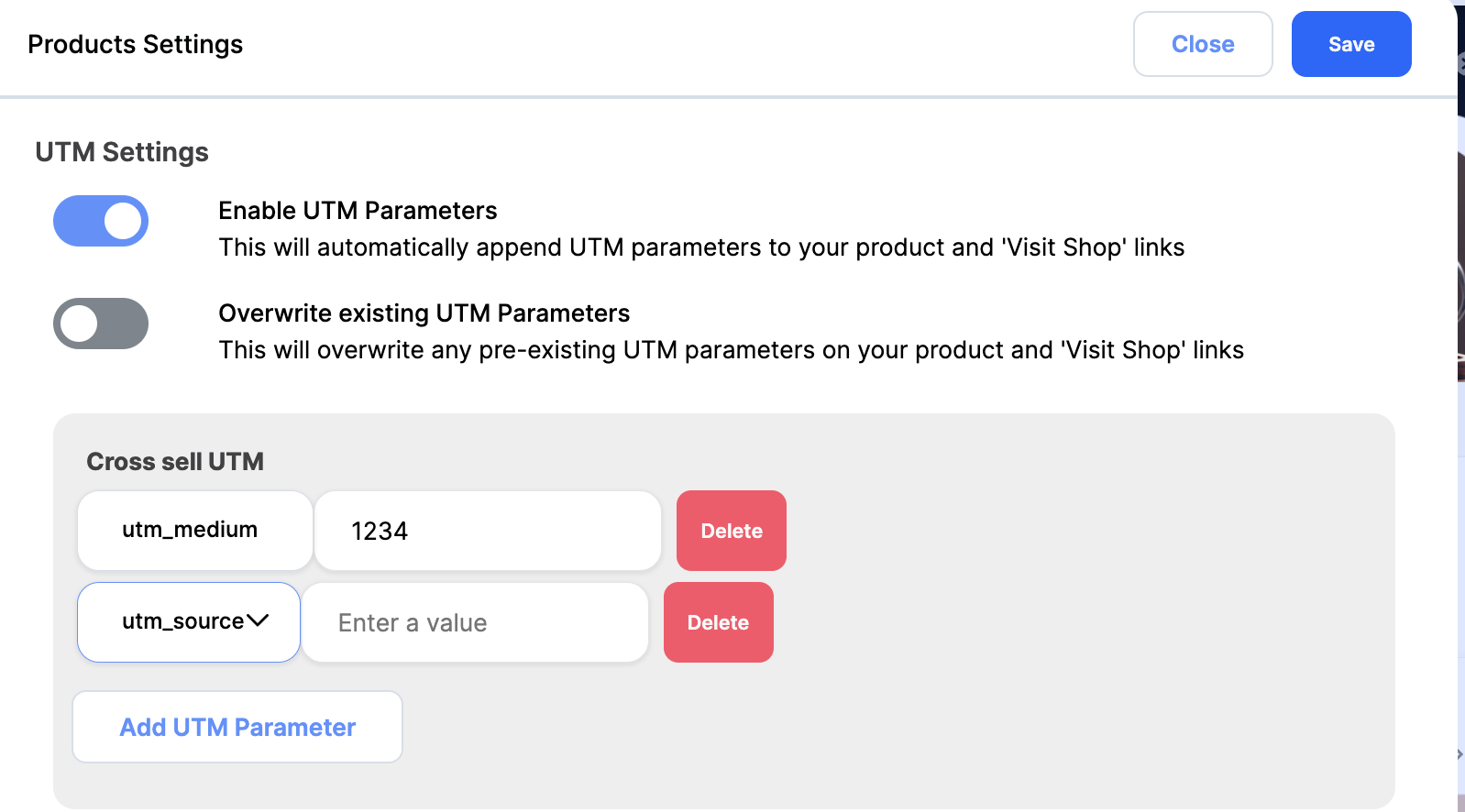 Values for both parameters, utm_medium and utm_source, must be set up for conversions to be tracked properly in Google Analytics.

If both parameters were not used previously, brands will need to refer to launcher URLs: http://launcher.coopcommerce.com or beta-launcher.coopcommerce.com to see historical conversions.

When complete, click Save.
Non-Shopify Conversions
A

t this time, we are unable to report conversions for WooCommerce, Squarespace, or custom site users.

Our conversion tracking methodology currently relies on the customer emails and order value details that exist on your order confirmation page.

If the page does not have this information, then we're not able to track the complete conversion path at this time.




Append UTM parameters to your product links.

You can auto-append UTM parameters to all your product links through Disco.

Set these up by going to Products > UTM Settings > Add UTM Parameters.

This way, you can at least track conversions from Disco on your end through your GTM analytics system.