How it Works
We use code injection to display the DiscoFeed on your Squarespace Order Confirmation Page which is done via your site's advanced settings. Once you've added the code to your site we handle it from there automatically.
Setup Instructions
First, find and copy your code snippet on your Disco Brand Settings page.

Once you've copied your code, navigate to the Settings tab of your Squarespace site.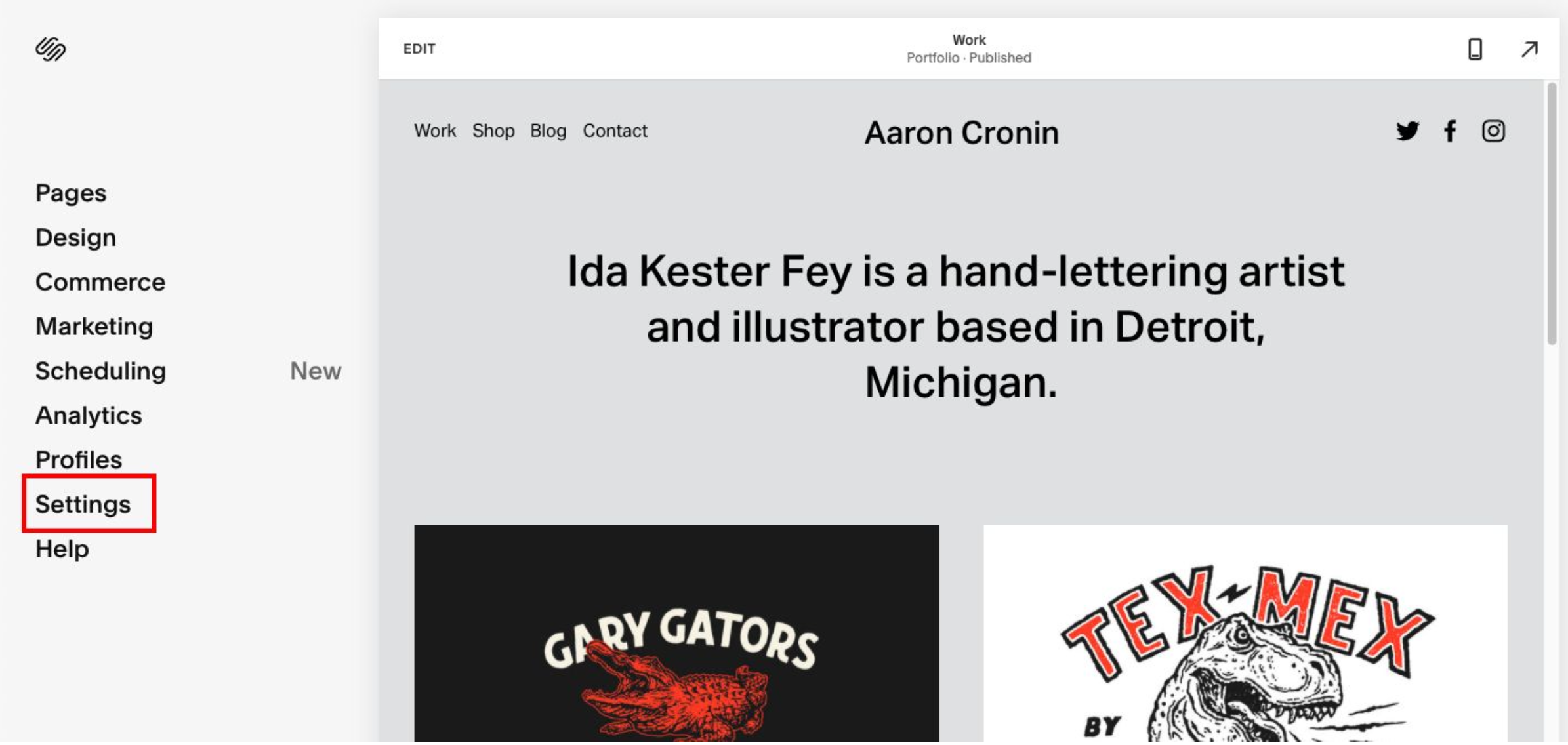 Within your site settings, click into Advanced Settings then the Code Injection option.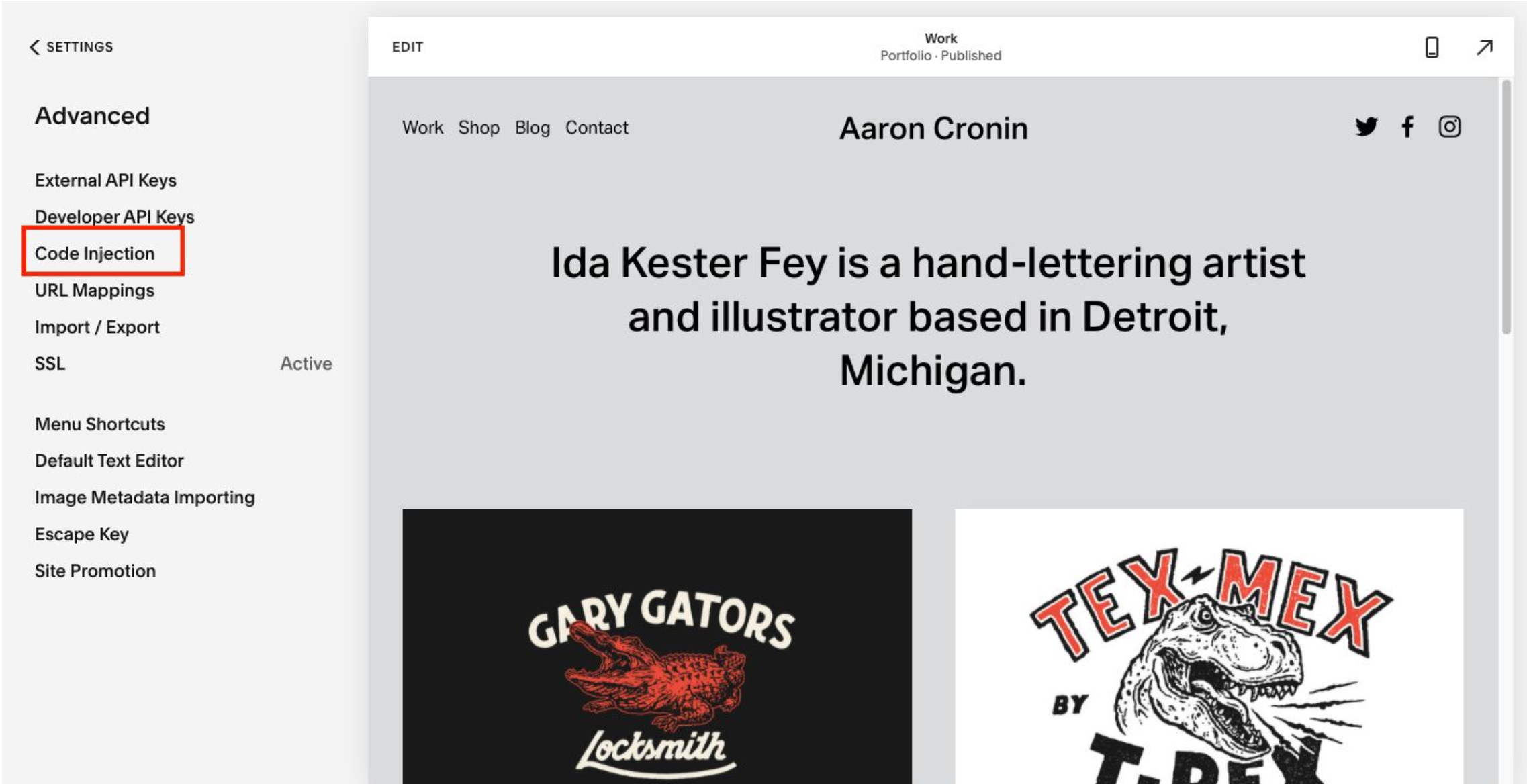 At the bottom of Code Injection, there is a section to place a script on the Order Confirmation Page. Paste your script into the corresponding code block, outlined below: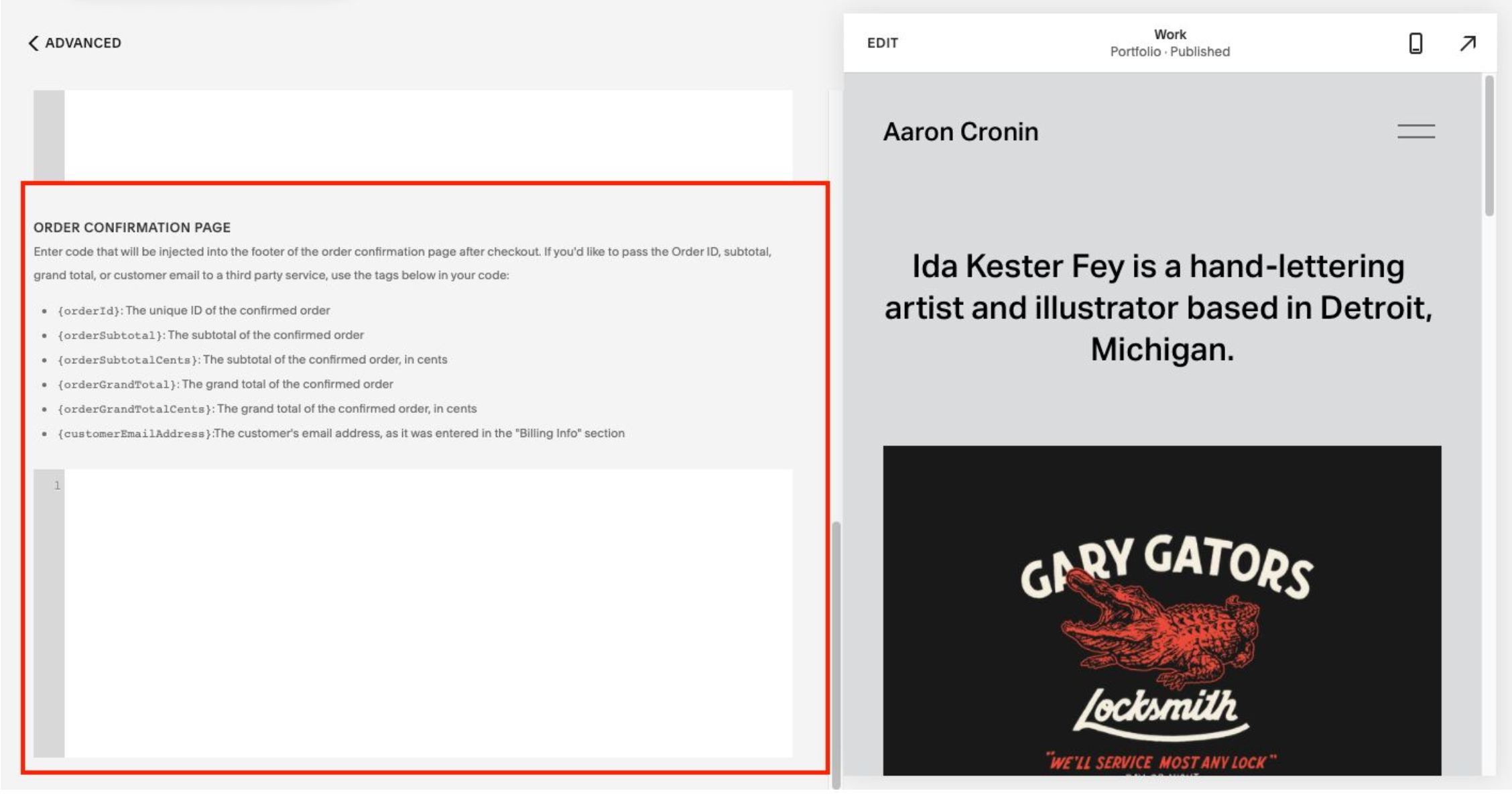 Once you save your changes, make sure you simulate a checkout to ensure things are working properly.