Customer Experience
The survey question(s) by default will populate right after the customer leaves the checkout page and before they reach the order confirmation page. It will be a full page takeover with your brand color set as the background.
If you are utilizing Disco's Offers tool or another provider in the post-purchase environment, the survey question(s) will appear after the offer is shown.
How to Create a Survey
Go to the More tools tab in your Disco dashboard, click on Customer Surveys.
Click Add Question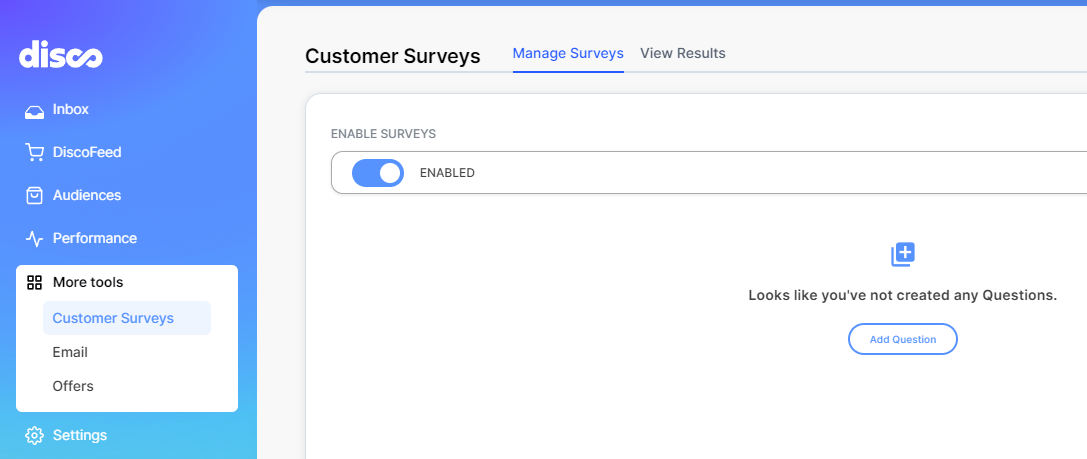 Select our Default Referral Survey option, or start from scratch with a Custom Survey Question. Our default option asks customers how they heard about your brand with an array of channels given as answer selections.
Customize your survey
Add/Delete your answer options.
To prompt a free-text follow up, check off the "Follow Up" box and write a follow-up question.
Upload custom icons for each survey answer, or select from our available icon pool.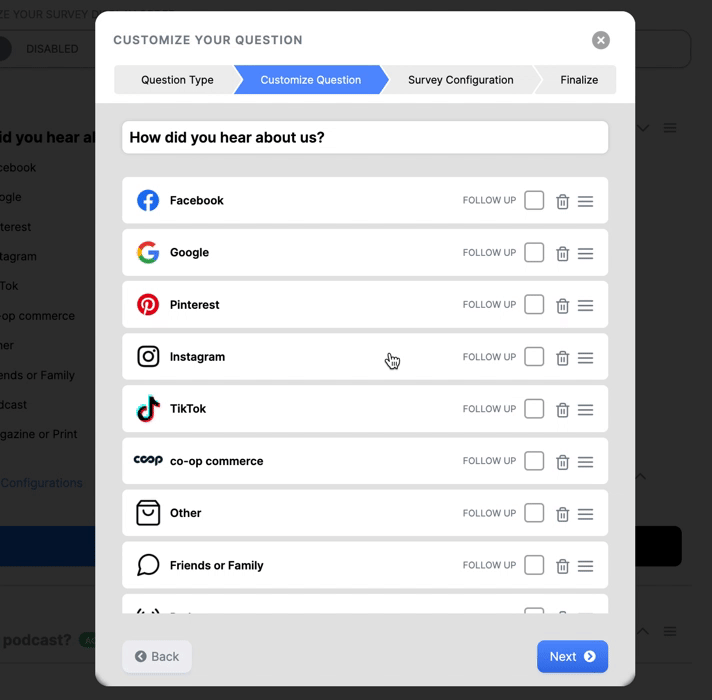 Configure your survey
Randomize the order of answers at each checkout.
Segment by showing the survey to customers who meet specific rules, such as Customer Type = New Customer.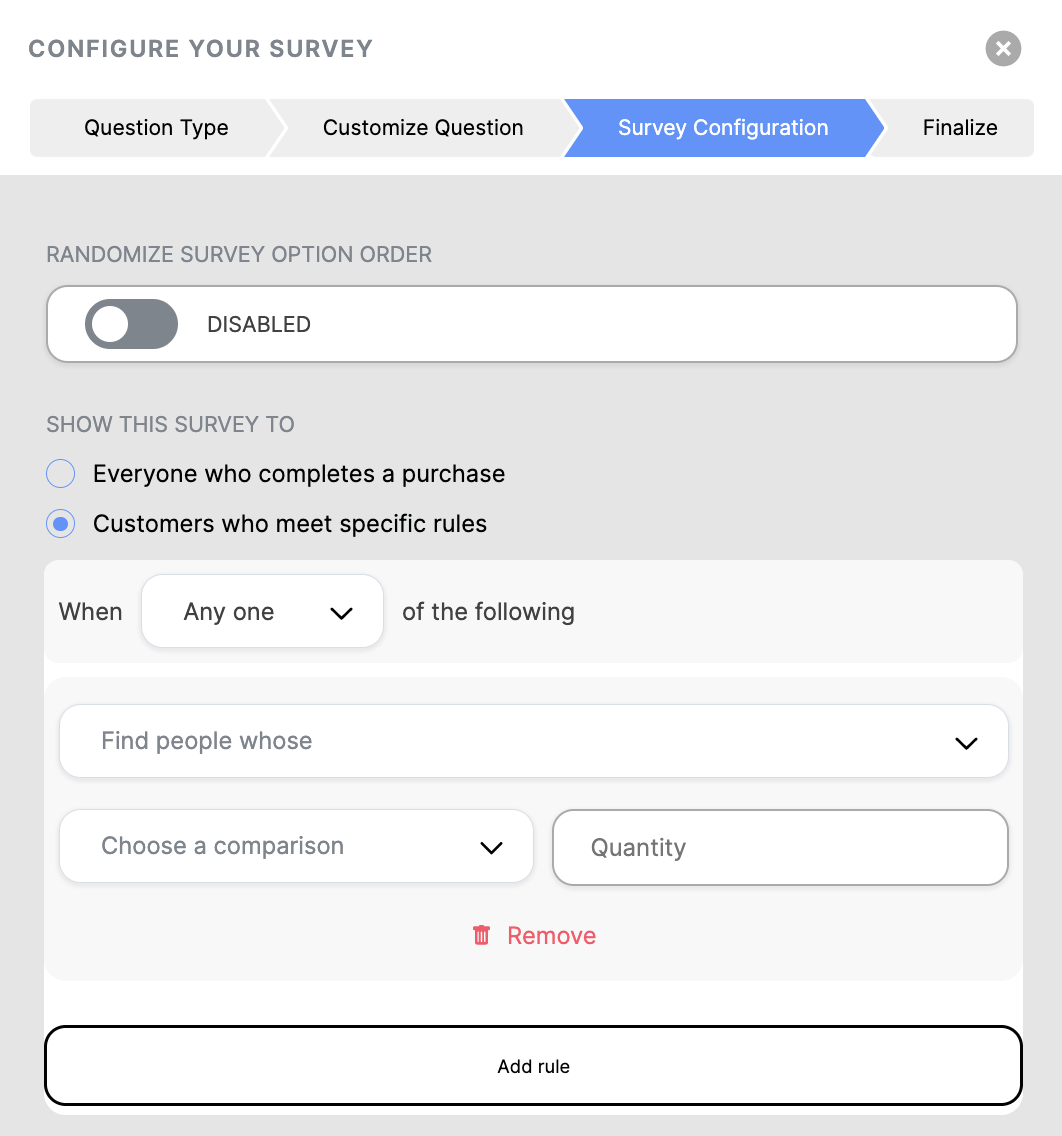 If you have multiple survey questions targeted to the same group, you can:
Randomize the order in which your questions appear.
Set a specific order in which the questions are asked by dragging and dropping as seen above.
Best Practices
Customize your survey with your logo and brand color on the Settings page. You can change the background color in your Page Setup options.

Randomize the order of answer choices shown to your customer at each checkout.

Ask multiple questions in the same post-purchase flow.
Show surveys based on a segment (New Customer vs. Returning).

For example, collect attribution data from a survey shown to new customers and set up a customer experience or marketing-related question to ask your returning customers.
Performance and Reporting
Navigate to your Survey Performance dashboard to view results of each survey question.
Filter responses by clicking on "Showing data from all customers" and choosing your criteria.
Our in-platform reporting provides a breakdown of answer count, AOV, Total Order Value, and % of responses.
To export this data click Download CSV.

At the moment, we do not offer API access to survey responses or automated reporting.