How This Works
By integrating the DiscoFeed into your outgoing Shopify email templates it will provide you with additional upsell opportunities. DiscoFeed in Shopify emails has a similar customer experience to the Feed on your post-purchase page, but with only 1 row (or 4 tiles) in which you can feature 2 upsell tiles and 2 cross-sell tiles. Your cross-sell recommendations will be the partner brands you've selected to display on your post-purchase page. Customers who click will be taken directly to the PDP.
Setup Instructions
Click on the More tools tab > Emails > Configure your email settings.
Choose "+ Add" next to Shopify and select customized or standard Shopify templates followed by "Your email settings" at the bottom of the Emails page.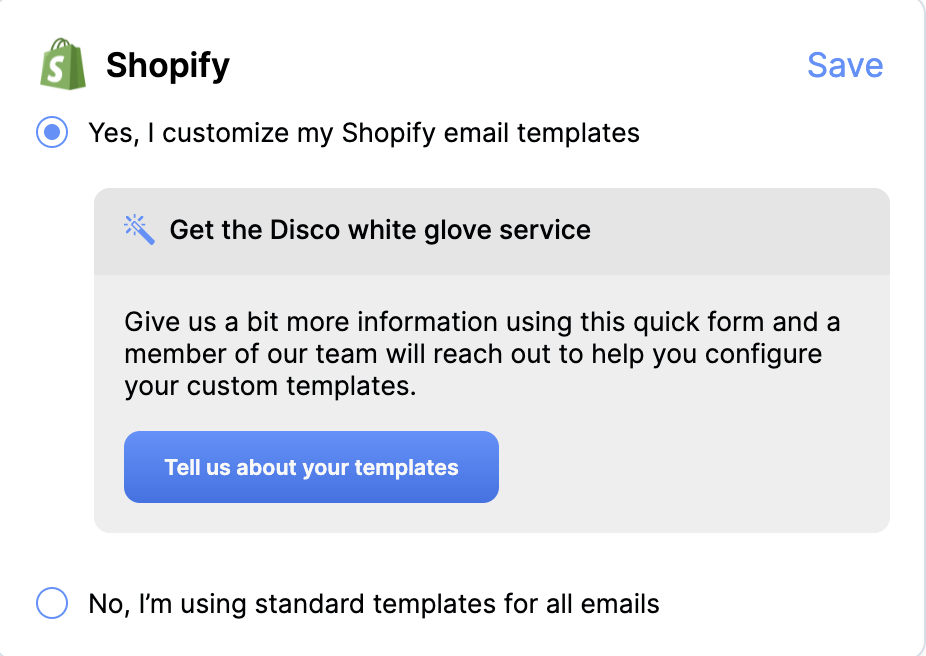 Cross-selling is required in your email widget (to earn more credits). If you want to Upsell in email as well, toggle "Upsell Products on Email" to "Enabled." Opt into Disco Cash emails to give consumers the chance to earn rewards for their purchases.
For standard templates, click on the template(s) you'd like to use with Disco email.
Copy the template and then open your Shopify settings. Delete the contents of your existing email template, paste the copied script from Disco and click Save.
The entire original template is still included in this template, the only difference is the Disco script is appended within.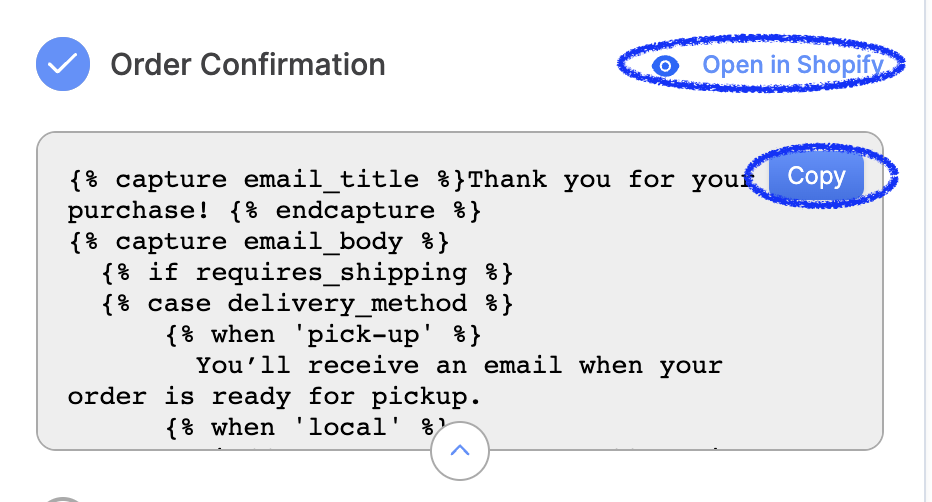 Preview your email template by clicking Preview. The only thing that changes is the addition of the widget.