Getting Started
When you add the Disco app to Shopify, we connect to your Shopify store and utilize Shopify's Orders API to access your customer information, this is done securely via their APIs every 30 minutes to 1 hour.
First, Install our Shopify app from the Shopify app directory (you'll need to be logged in). The prompt will ask to Install the "Disco Growth Network" app. Click Install App.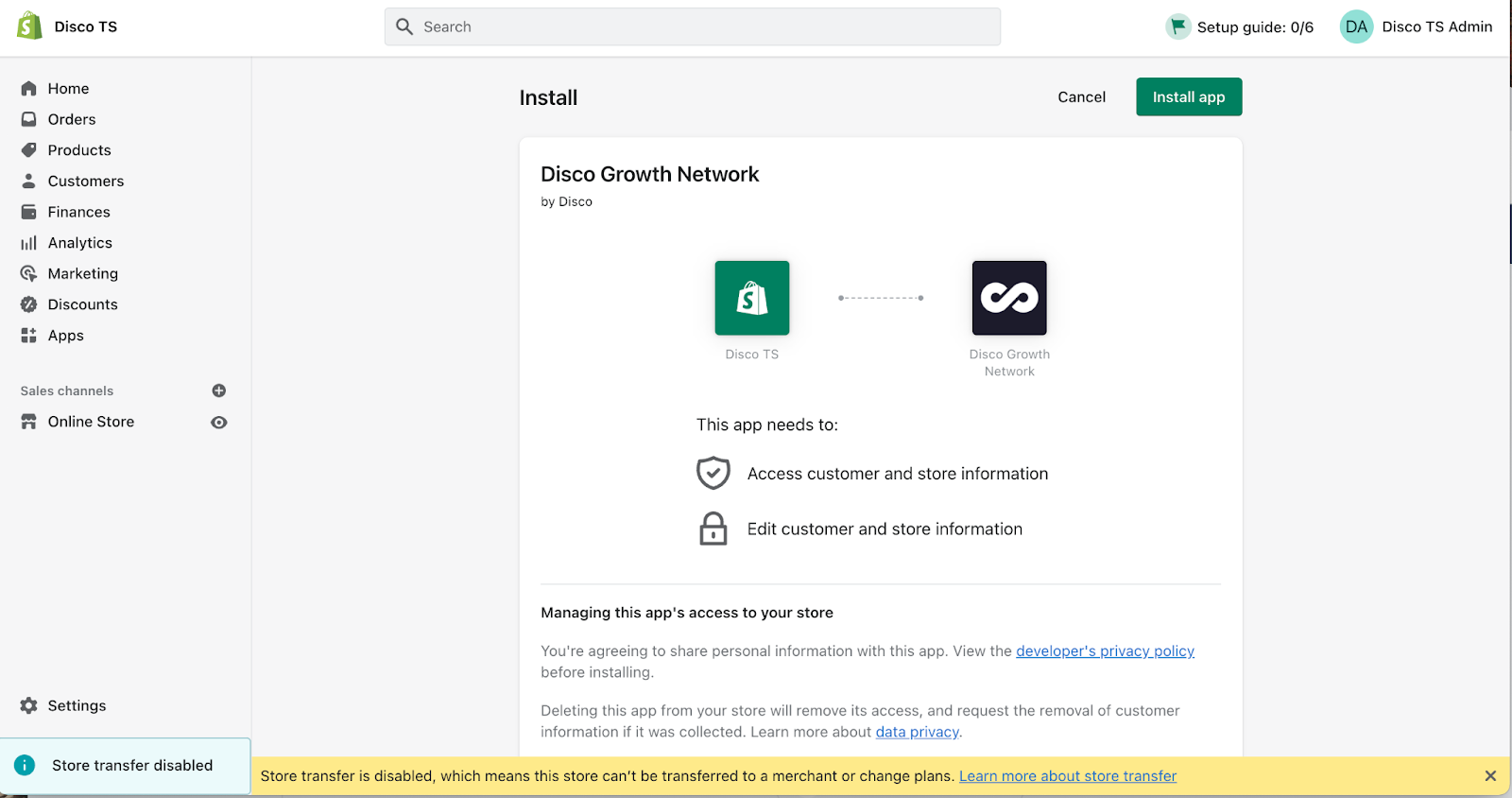 We'll select Shopify automatically in the onboarding. Click Continue to move through the remainder of the onboarding and setup steps.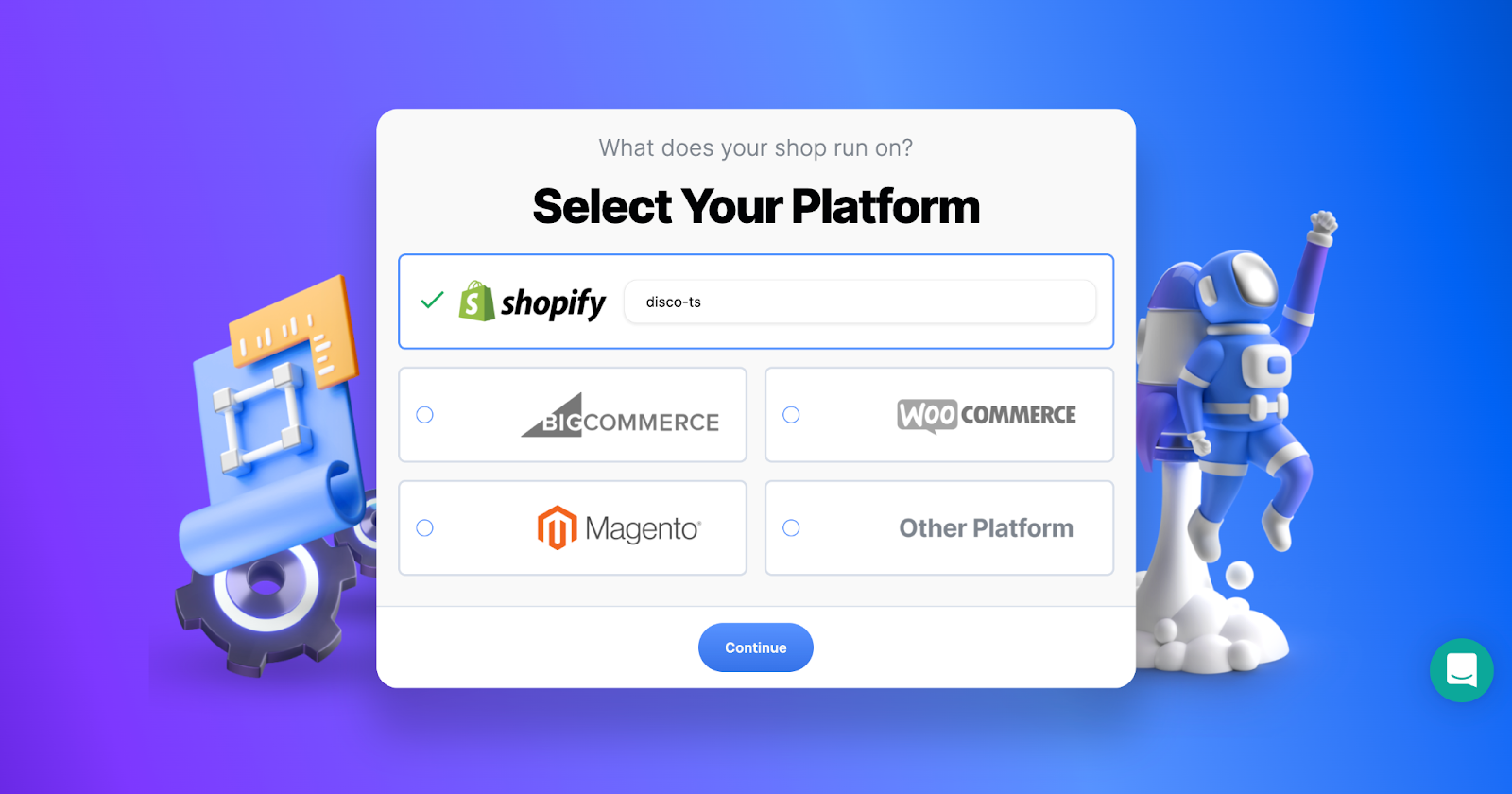 The last part of the process is to simulate a checkout to confirm that Disco is displaying properly. You can find information on the best ways to test your checkout process via Shopify's Placing a test order help article.