How to Set Up a Discount Code
To set up a code, go to the DiscoFeed > Products tab and click on Discounts in the upper righthand corner.

Next, in the Configure Discounts popup, enter a discount amount and message. Click Save to apply your discount code globally to all products.
When you configure a discount through Disco, the discount will be automatically created in Shopify.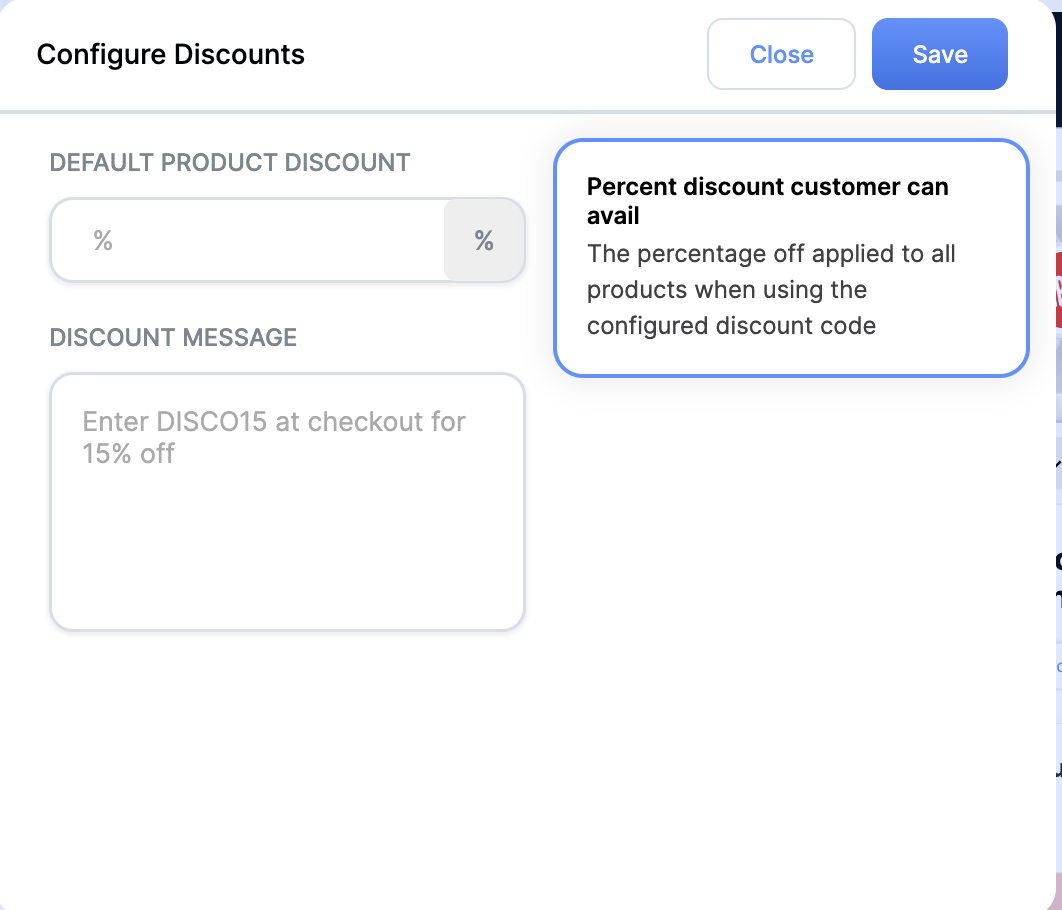 What Discounts Look Like for Shoppers
When your brand displays in the DiscoFeed (either via cross-sell or upsell) an "Offer" option will display next to the "Visit Shop" link and, when clicked, opens a modal to display the discount code you've setup for shoppers to use. Below is an example of a Discount code setup in Disco with the code "COOP15" for a 15% discount:
Setting Up Discounts For Specific Products with Conditions
This discount code functionality is shop-wide only. To set up conditional discounts on your products based on various rules, such as the product purchased, order value, whether the customer was new vs. returning, you can use our Post-Purchase Offers functionality.